any info would be great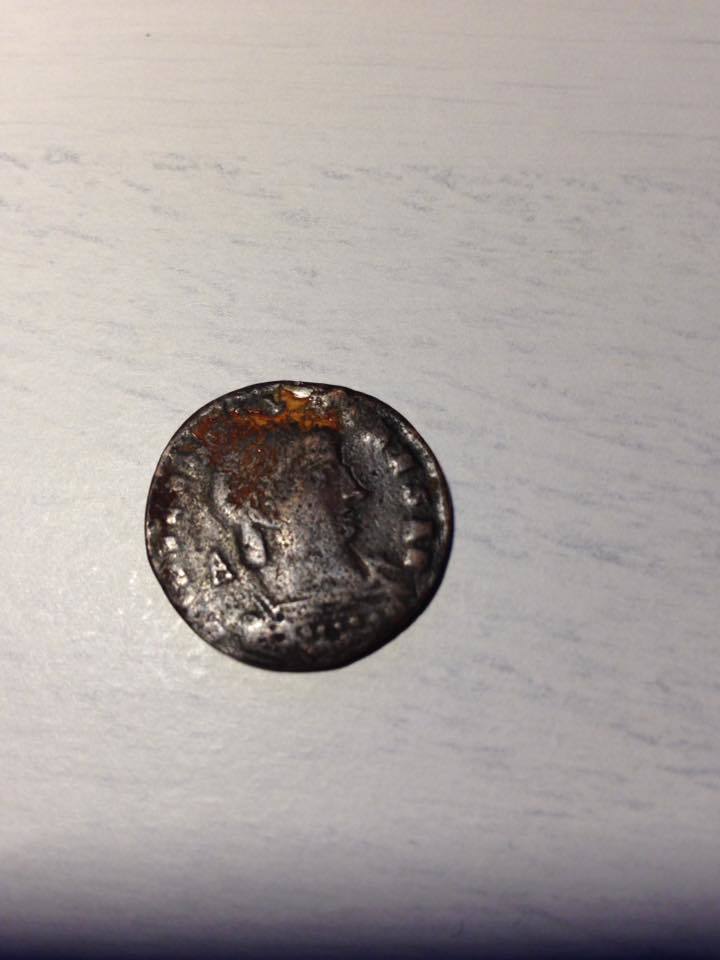 This might help, although I cannot find an exact match for a sure ID.

It is Magnentius on the front with two Victories holding a shield with VOT / V / MVLT / X on the back. Here is the auction listing:

Magnentius. 350-353 AD. AE 2, 4.80g (1h). Ambianum, 352 AD. Obv: D N MAGNEN - TIVS P F AVG Bare-headed, draped, cuirassed bust right, seen from front, A behind portrait. Rx: VICTORIAE DD NN AVG ET CAE around, AMB in exergue, Two Victories facing one another, holding between them wreath inscribed VOT / V / MVLT / X, wreath has ties at bottom but does not rest on column, above wreath Chi-Rho. Bastien 121 (2 spec.). RIC 20 (R ). Mint State Estimate: 500 USD...